GO WITH THE FLOW Saturday July 1st! 7 Dates Remain
There are 7 remaining water release dates scheduled (all Saturdays) where fishing and paddling should be enhanced in Montgomery County as 800 cubic ft. per second of water will be released from the Tillery Dam! July 1, 15 & 29; Aug. 12 & 26; Sept. 2 & 9 are the dates. Check with local outfitters to help you with equipment rental and possibly rides to/from the 3 public access sites. 1) Clark's Creek/Hwy. 731 Bridge; 2) Griffin Road; and 3) Red Hill/Hwy. 109 Bridge
 The water will be released from 6:30am-10:30am. TIME YOUR TRIP TO GO WITH THE FLOW!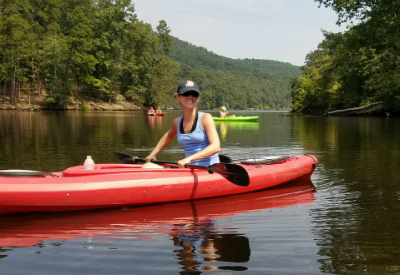 It will take a couple of hours for the channels to fill up making the first boatable flow from the Clark's Creek Hwy. 731 access about 7am with the best window 8:30am-10:30am with boatable flow there ending about 11am.
 Go With the Flow approximately 8.5 miles from Clark's Creek to the Griffin Road access in about 4 hours or go all the way to the Red Hill/Hwy. 109 bridge which is approximately 11.5 miles in about 6 hours. Times will of course vary based on how much you paddle, fish, swim, stop to picnic, etc.
PLEASE check this site as we will update with links for rentals and more as they become available!
 Click Here For Pee Dee River Map
Click Here For Recommended Boating Times
Click Here For Recreation Flow Release Schedule