Beware of Phone Scams
Social Security and the IRS want you know about widespread phone scams where scammers pretend to be government employees. They may tell you about a Social Security or tax return problem to gain you trust and steal your money. If you receive a suspicious call, hang up and report the scam oig.ssa.gov.
Social Security and other government agencies may contact you, but will never: threaten to arrest you unless you pay a fine; "suspend" your Social Security number; require an immediate payment by cash, gift card, or wire transfer, or demand secrecy from you.
Montgomery County Veterans Service Office Is Open to the Public
To prevent the spread of COVID-19, we are taking the following precautions:
You will be required to wear a mask. If you do not have a mask, one will be provided for you.
You will be asked some brief screening questions when you enter the office.
You may only have one guest or authorized representative.
During busy times we may ask you to make an appointment.
We encourage you to continue to conduct business by phone, email, mail, and fax if possible. To make an appointment please call 910-576-6531 or email Gracia Pack.
As a reminder, we are asking Veterans to do the following if Coronavirus (COVID 19) is suspected:
If Veterans are experiencing acute respiratory symptoms, call 911, and contact your VA provider within 72 hours of emergency admission.
If Veterans have symptoms of coronavirus such as fever with cough or shortness of breath, please stay home and contact your primary care team or the Clinical Contact Center at 1-800-771-6106 and press 2 before coming to a VA facility. Clinical staff is available to provide 24/7 virtual care and support, including nurse advice and triage.
Veterans who have traveled to a foreign country in the last 14 days or have direct contact with a person diagnosed with COVID-19, call 1-800-771-6106 and press 2 BEFORE coming to the clinic, even if symptoms are not present.
Unless needed, we are asking patients not to bring visitors to appointments.
Every day preventative actions to avoid being exposed to the virus:
Wash your hands often with soap and water for at least 20 seconds.
Avoid touching your eyes, nose, and mouth with unwashed hands.
Stay home if you are sick or becoming sick.
Use an alcohol-based hand sanitizer that contains at least 60% alcohol.
Stop handshaking – use other non-contact methods of greeting
Disinfect surfaces like doorknobs, tables, desks, and handrails regularly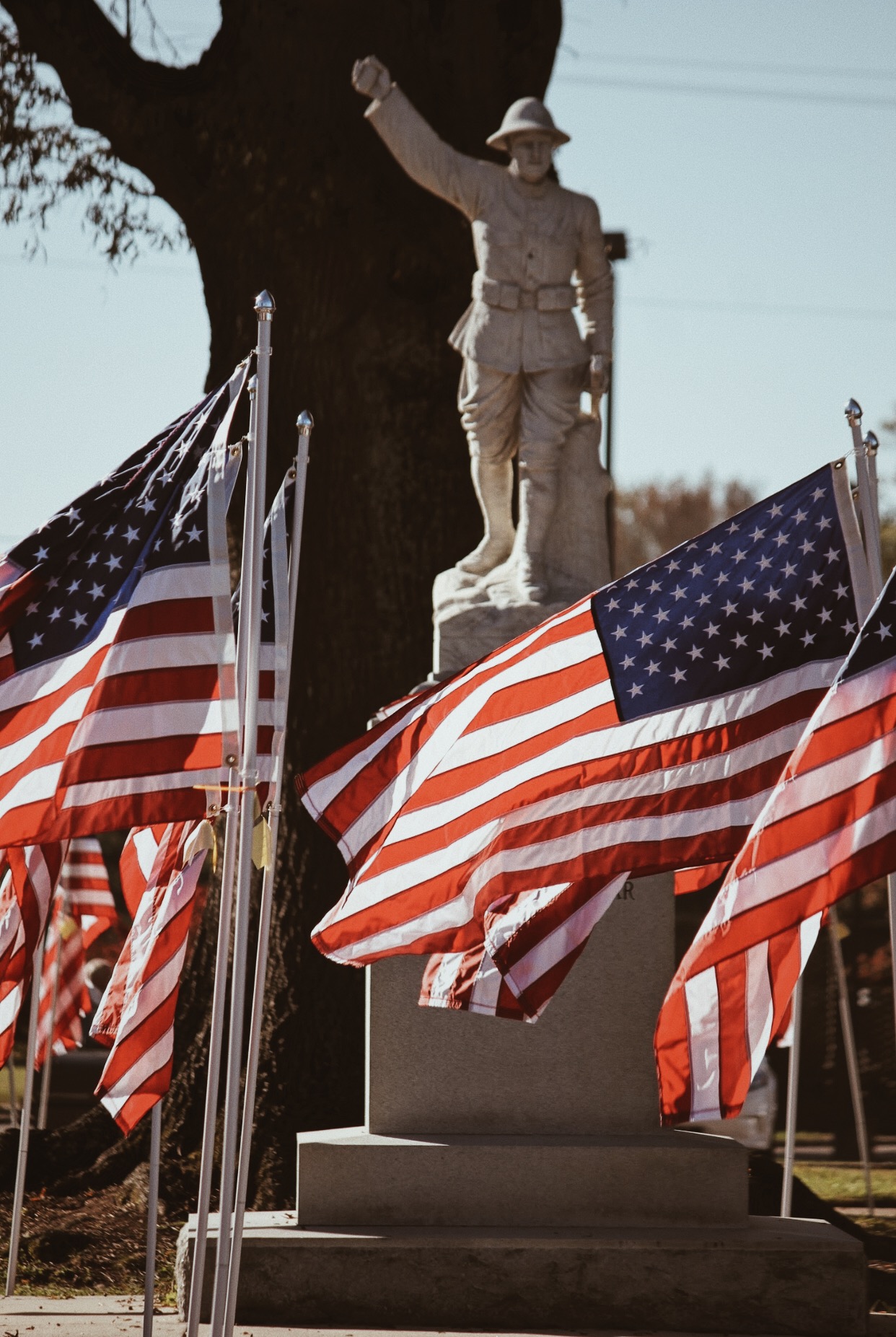 Veterans Service Office
The Montgomery County Veterans Service Office assists veterans and their families in preparing claims for service connected disability compensation, non-service connected pension, educational benefits, health care, vocational rehabilitation, and Burial Benefits.
The Montgomery County Veterans Service Office is a member of the North Carolina Association of County Veterans Service Officers (NCACVSO) and the National Association of County Veterans Service Officers (NACVSO), and the Montgomery County Veterans Council.
Duties of the Montgomery County Veterans Service Officer include:
Assist in the completion and filing of claims with the VA Regional Office and the Board of Veterans Appeals.
Assist spouses in filing for death benefits
Assist veteran in filing for health care benefits
Assist veterans and dependents in filing for educational benefits
Assist eligible spouses in filing for CHAMPVA benefits
Assist surviving spouse/other family member in securing grave marker for veteran
Assist local funeral homes in securing military information for flag
Assist veterans in completing form for review of discharge or correcting military records
Assist veteran in securing a copy of DD-214 from the National Personnel Records Center, St. Louis, MO.
Work with local agencies to provide assistance to veteran and dependents
Director of Veterans Services: Gracia Pack
gracia.pack@montgomerycountync.com
(910) 576-4711
Supervisor: Stephanie C. Smith
stephanie.smith@montgomerycountync.com
(910)-576-6531 x.1162
Hours:
Monday-Friday 8:00 AM to 5:00 PM (office closes for lunch)
For timely service, veterans are encouraged to schedule appointments