Veterans Monument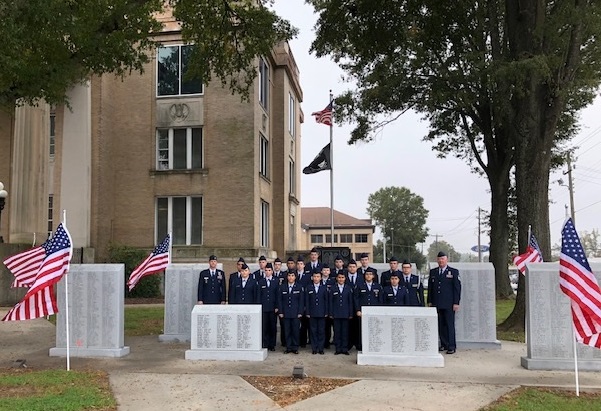 West Montgomery ROTC after setting up the 2018 Field of Honor.
Veteran's Monument Information
The Montgomery County Veterans Monument consists of twelve Dedicated Plaques that are located in the front of the Montgomery County Courthouse at 108 East Main Street in Troy, NC.
The links below will take you to a list of names for each panel.
Panel 1 - Panel 1A - Panel 2 - Panel 2A - Panel 3 - Panel 3A
Panel 4 - Panel 4A - Panel 5 - Panel 5A - Panel 6 - Panel 6A
The Veterans Monument Project began in 1997 and was temporarily closed in November 2002. At this time, no applications for names are being accepted. Hopefully, new applications will be accepted at a future date to be announced. The names on each panel are in alphabetical order. The A indicates names on the back of each panel.