Family and Children's Medicaid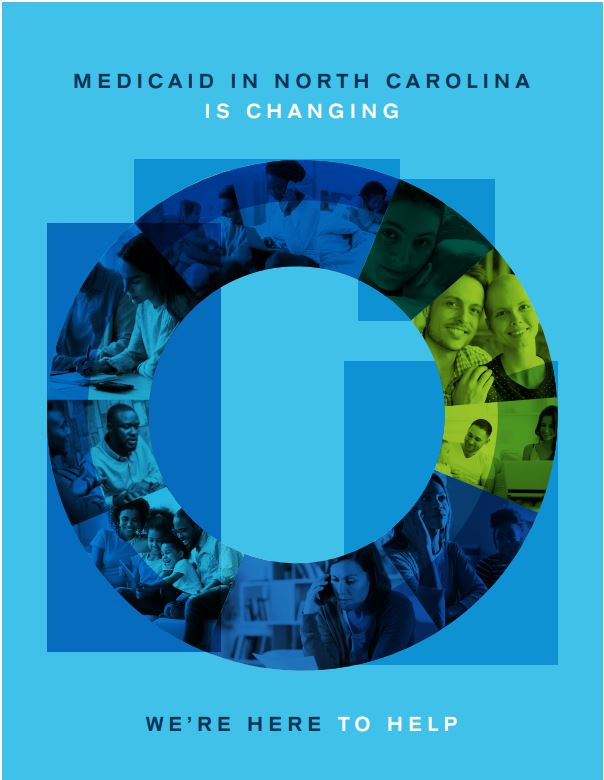 The NC Medicaid Ombudsman helps Medicaid and NC Health Choice beneficiaries understand the changes happening as the state moves to Medicaid Managed Care. The program provides free, confidential support and education abou the rights and responsibilities people have under NC Medicaid. They also offer help if people with Medicaid have trouble getting access to health care, and connect people to resources like social services, housing resources, food assistance, and legal aid.
For more information visit https://ncmedicaidombudsman.org/ or call 877-201-3750 from 8am-5pm Monday through Friday.
North Carolina Medicaid and COVID-19
North Carolina Medicaid is concerned about your health and wellbeing during the COVID-19 outbreak. In response to COVID-19, we have made temporary changes in how you get Medicaid services. We are also providing new ways for health care providers to care for you.
Your benefits will not end or need to be reviewed during this emergency. All Medicaid and NC Health Choice eligibility will be extended for the duration of the COVID-19 crisis.
You can get up a 90-day supply of most prescriptions. You can also get all your prescriptions filled at the same time to reduce trips outside yoru house.
You can access primary care, specialists, mental health, and some developmental disability services via telehealth. Telehealth is a way your medical providers can provide you care by telephone, smartphone, or computer.
ATTENTION MEDICAID BENEFICIARIES: NOTICE OF YOUR RIGHTS UNDER HAWKINS v. COHEN
Para aviso en español haga click aquí.
Hawkins v. Cohen (5:17-CV-581 E.D.N.C.) is a federal lawsuit filed in 2017 on behalf of Medicaid beneficiaries in North Carolina. The case concerns improper terminations of Medicaid benefits.
The Court hearing the case has certified it as a class action. This means that the case is to help not just the people who filed the case but other Medicaid beneficiaries whose Medicaid has been or will be terminated improperly.
The Court has ordered the N.C. Medicaid agency to stop terminations or reductions of Medicaid benefits until eligibility under all Medicaid categories has been considered and advance notice of the right to a hearing has been mailed to you. For example, if you get Medicaid based on having a minor child who is turning eighteen years old, your county Department of Social Services must consider whether you are disabled before they stop your Medicaid.
If you have any questions about this lawsuit or about your rights, you may contact the attorneys who filed the case, the Charlotte Center for Legal Advocacy. You can reach these lawyers by calling this toll free number: 1-800-936-4971. You can also send the lawyers an email at Hawkinsinfo@charlottelegaladvocacy.org.
You also may contact these lawyers if you want to report that you lost your Medicaid without a decision that you were no longer eligible for Medicaid under any category or without receiving advance written notice that your Medicaid would stop. There is no cost to you for any help that these lawyers provide to you.
Click here for the full notice.
Medicaid programs for families and children assist with the cost of medical care and other related expenses. Recipients of Family and Children's Medicaid programs may include pregnant women, infants and minor children, foster and adopted children as well as Work First families. Eligibility for Medicaid is based on income guidelines.
Citizens now have a choice to come into the office to apply, fill out a paper application, or use the new electronic application EPass! Click on the link below, create an account with NC FAST, fill out the application (be sure to designate Montgomery County as your county of residence), and electronically send the application to the agency. Our dedicated staff will process the application and contact you if there are further needs to assist in the approval process!
http://epass.nc.gov/CitizenPortal/application.do
Leigh Ann Hogan
Office: 910-576-6531 x. 1110
FAX: 910-576-5016
102 East Spring Street Drawer N
Troy NC, 27371